The 8th Annual Olde Magoun's Saloon Chili Cook-Off, February 3rd from 12pm-3pm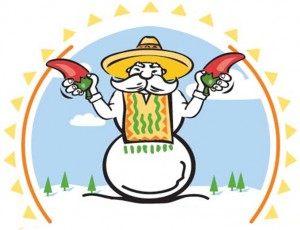 Get your super secret chili recipes out and enter it in our 8th Annual Chili Cook-Off! Or, if you prefer, just come in to taste and judge 30 of the best chili's in Somerville! It's free to enter and free to taste. All you have to pay for is the beer to wash it all down!
Great Prizes!
Everyone who enters the Cook-Off gets a special Olde Magoun's Saloon T-Shirt
Plus: Bruins Tickets, Celtics Tickets, Beer Swag and Gift Certificates are all up for prizes
Rules:
Limited to the first 30 entrants (no advanced registration)
People's Choice Award: one ballot per person, each ballot must contain 3 different chilis, most total votes wins
There are no subcategories
Judging is from 12pm-3pm sharp
Bring 1 gallon of chili, we will keep it hot
Good Luck and Enjoy!