Viking Beer Night
Monday, August 22 at 6pm
Rouse your inner Viking as we feature 6 Scandinavian beers inspired by the New Nordic beer movement. Nordic breweries have been making a big charge on the international craft beer scene, and if you haven't explored them, you're missing out! Check out the lineup below!
Beer Menu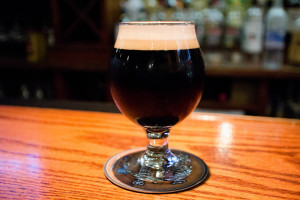 De Molen Tsarina Esra
Imperial Porter — rich, full of flavor with chocolate and licorice notes
Haandbryggeriet Norweigan Wood
Traditional Norwegian smoke beer infused with juniper
To Øl Gose to Hollywood
Salty, sour, light brewed with blood orange
Amager/Crooked Stave Chad King of the Wild Yeasts
Farmhouse Pale collaboration with Crooked Stave
Mikkeller Koppi Coffee IPA
Single-origin coffee Imperial IPA
Nøgne Ø Porter
Baltic Porter, from the remote "uncompromising" brewery
Dansk Mjød Viking Blod
Nordic honey wine with hibiscus and hops added. Based on a recipe from the 1700s
---
Food Menu
Roast Suckling Pig
Grilled Lamb Skewers
Smoked Turkey Legs
Cheese Plate
Charcuterie
Smørrebrød
Knives only — No forks allowed!