This May we bring you the sights, aromas and flavors of traditional Italian bar food. Chef Howard specializes in Italian cuisine and has put together an amazing menu that should have something for everyone. Craft beer in Italy has seen steady growth and popularity in a country known primarily for their wine. We're featuring several of these craft breweries this month. These rare and exciting beers pair beautifully with Chef Howard's Cicchetti menu.
Cicchetti Menu
Wednesdays, May 7th-28th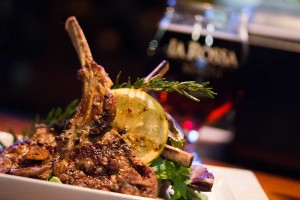 SCOTADITTO d ANGELO 14
grilled baby lambs chops / rosemary / shaved garlic / lemon / barrel aged lambic sauce
ARANCINI 10
deep fried Saffron risotto stuffed with pancetta & fontina / amatriciana sauce
CALAMARI IMBOTTITI 12
savory herb and foccacia stuffed calamari / puntanesca sauce
FRITTELLE di BURRATA 10
burrata cheese fritters / arugula / oven roasted roma tomato / aged balsamic vinegar
PROSCIUTTO AVVOLTO ASPARAGI 10
prosciutto wrapped asparagus / lemon vinaigrette / shaved parmesan / fried egg
POLPETTA 10
veal / pork & beef meatballs / arribiatta sauce / crusty bread
FONDUTA VALDOSTANA 12
fondu of fontina cheese / truffle essence / assorted dippers
ANTIPASTI 12
imported cured meats cheese & vegetables
POLENTA alla ROMANA 10
wild mushroom ragu / marsala gravy
TIRIMASU 8
layered lady fingers / Peroni scented marscapone cheese / shaved Ghirardelli chocolate
---
Italian Birra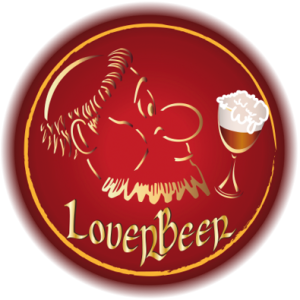 Birrificio Loverbeer – Marentino, Italy
Madamin: 5.7% – Top fermented oak amber ale, fermented and matured exclusively in oak barrels, made from a recipe inspired by Belgian Ales. Deep amber ale, vinous in the nose with fruity flavors of red currants, lactic notes from wild yeast (brettanomyces) and those coming from the use of wooden barrels. Pleasant and easily drinkable with lactic notes not too aggressive, well balanced by fruity taste of cherry, bitter almond nut and white pulp peaches.
Birrificio Loverbeer – Marentino, Italy
Beerbrugna: 6.2% – This beer is inoculated by wild yeast and lactic bacteria. Small, dark, and very sweet plum varietals are added in steeping to restart fermentation to characterize the product. Matured in oak barrels for nine months. The use of plums give this extraordinary beer a lot of warmth and sensuous fruity, sour and citric notes.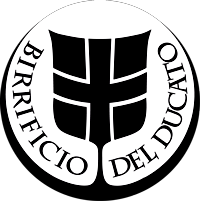 Birrificio del Ducato – Roncole Verdi Di Busseto (PR), Italy
Baciami Lipsia: 4% – Sour ale inspired by a traditional Gose. Giovanni Compari (Brewmaster) blended several barrels, 9 months old (which were inoculated with lactobacillus) with a new beer brewed with Himalayan pink salt, the blend was then aged for 2 months. Very crisp, salty (not too much), citric and lactic.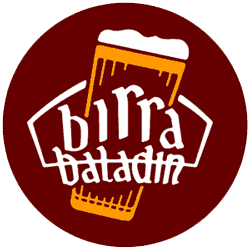 Birreria Le Baladin – Piozzo, Italy
Nora: 6.8% – Egyptian recipe, brewed with un-malted kamut, ginger, orange peel and myrrh. "Some orangey sweetness burst out through the center and then the beer dries into a long winy finish. It's fascinating and elegant…" Garrett Oliver, Brooklyn Brewery
Birreria Le Baladin – Piozzo, Italy
Nazionale: 6.5% – Brewed with 100% local Italian ingredients! A very clean flavored beer and tasty sensation from the balanced aromas of hops, spices, and fermentation. Finishes dry due to its high attenuation. Spices: dried orange peel from Calabria. Yeast: Whiskey yeast.
Birreria Le Baladin – Piozzo, Italy
Super Floreale: 8% – Plenty of hoppy scents, given by the generous use of American Amarillo hops towards the end of the boil. Perfect balance with notes of caramel, dried fruit, and bitterness.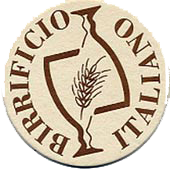 Birrificio Italiano – Lurago Marinone (CO), Italy
Amber Shock: 7% – Amber colored beer with brown, firm and persistent head. Potpourri of caramel, sweet, and fruity flavors (sour cheery, pineapple, banana, citrus fruits, with long almond-bitter finish), with a beautiful resolute aftertaste, spiced mostly with a quite long lasting hop finish.