Dogfish Head Craft Brewery Extreme Beer 2015
Monday, January 5 at 6pm
Dogfish Head Craft Brewery makes some of the most creative and interesting beers on the market. On Monday, January 5 we tap eight of their rare and historical beers. These are not small beers, so come prepared!
Dogfish Head Draft Lineup

Sah'tea 9% ABV
Inspired by a 9th Century Finnish brewing technique, the wort is carmelized over white-hot river rocks and then fermented with a German weizen yeast. The beer is then flavored with juniper berries and chai tea.

Château Jiahu 10% ABV
Fermented with sake yeast, this is a modern replica of a 9,000 year old beverage found in northern China and consisting of orange blossom honey, muscat grape juice, barley malt, hawthorn fruit.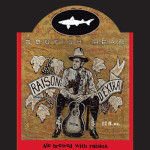 Raison d'Extra 18% ABV
A bigger, bolder version of Raison d'Etre. This is a bulbous, brown ale brewed with a bunch of malt, brown sugar and raisins.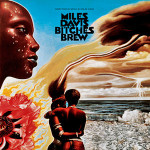 Bitches Brew 9% ABV
Brewed in honor of the 40th anniversary of the original release of Bitches Brew, Miles Davis' 1970 paradigm-shifting landmark fusion breakthrough, this dark beer is a fusion of three threads of imperial stout and one thread of honey beer with gesho root. It's a gustatory analog to Miles' masterpiece.

Red & White 10% ABV
A Belgian-style witbier, with coriander, orange peel, and fermented with Pinot Noir juice. After fermentation, a fraction of the beer is aged in a 10,000 gallon oak tank.
Beer Thousand 10% ABV
To celebrate Guided by Voices' anniversary of the classic album Bee Thousand, Dogfish Head has brewed the bracing but highly quaffable Beer Thousand. This imperial lager includes 10 grains & 10 hop varieties and clocks in at 10% ABV.

Immort Ale 11% ABV
Vast in character, luscious & complex. Brewed with peat-smoked barley, Immort is brewed with organic juniper berries, vanilla & maple syrup. It's aged on oak and fermented with a blend of English & Belgian yeasts.

Theobroma 9% ABV
This Ancient Ale is based on chemical analysis of pottery fragments found in Honduras that revealed the earliest known alcoholic chocolate drink used by early civilizations to toast special occasions.