The Olde Magoun's Saloon 10th Annual Great Chili Cook-Off
Super Bowl Sunday, February 1, 2015 from 12–3pm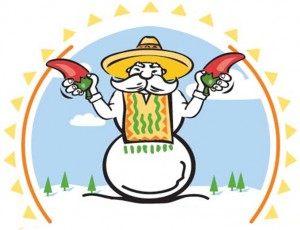 For the 10th year in a row, it's the Great Chili Cook-Off at Olde Magoun's Saloon!
Bring a gallon of your best chili and compete against up to 30 other contestants to see who has the best chili in Somerville! We provide everything you need from bowls and spoons to hot plates to keep the chili steaming.
You could win great prizes like Boston Bruins and Boston Celtics tickets, great beer prizes and more! Plus, every entrant gets a free T-Shirt!
Don't know how to cook? That's cool! Everyone gets to taste and vote for the winner.
It's free to enter and free to taste! But it's only from 12pm-3pm!